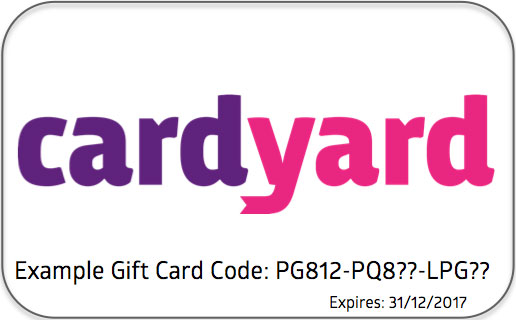 A Cardyard gift card gives you credit you can use to purchase discounted gift cards on the website.
Each Cardyard gift card has a 15 character code that should be entered on your "My Account" page to redeem the value.
A gift card code is unique, and once redeemed should be discarded.
The value redeemed is credited to your Cardyard account.
Funds in your Cardyard account never expire, and can only be used to purchase gift cards on the website.
You must have an account on Cardyard to redeem a gift card.